What I Do When I Am Bored
I tinker around on my computer, that's what. Last night, while I was waiting for MJ to get home from his poker night, I decided to design some T-Shirts for this blog, LOL.




Here's one of the front options...


And the back...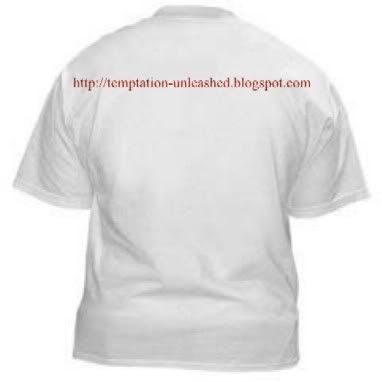 And a different front if you don't want to walk around with a half naked girl on your shirt...



So, who wants to buy one???